Harnessing the power of social media will give your PR campaigns a boost. Tweeters, in particular, are very enthusiastic about sharing information from launches and events to news, blogs and tips.
Writing your press release and headline with 'tweetability' in mind will directly affect the number of retweets and tweets of your release and the level of engagement on the subject y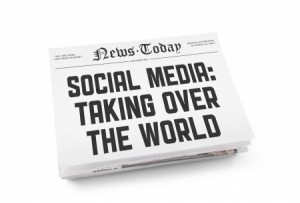 ou're promoting.
If written correctly and you use a distribution service to send out your news, you will see lots of tweets that use your headline. This is a great way to drive traffic to your site and views of your release.  Getting your release shared online is the aim and the winning formula is in the headline words.
4 top tips for a 'tweetable' Press Release headline:
Include the company or product name at the start so it doesn't get cut off
Keep it short so it fits into a tweet but also includes a link & photo
Include relevant keywords to make it searchable
Ensure it's punchy to generate retweets based on the headline alone
Want to know more?  Give me or one of the Roses a call on 01444 241341 to discuss what social media can do for your business.
Thank you for taking the time to read this blog. If you would like to discuss how Aneela and her team of Roses can help your business, please make contact.