We manage the PR activity for development charity Vision Aid Overseas (VAO) and to celebrate World Sight Day on 10th October VAO held a prestigious reception at the House of Commons with special guest BBC presenter Fiona Bruce.
More than 100 VIP guests attended the event and Aneela Rose PR managed the pre and post event publicity, provided photography direction all evening, co-ordinat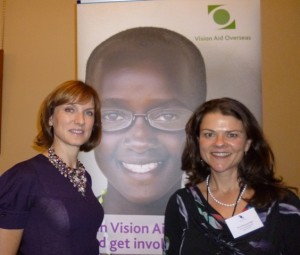 ed the smooth running order of speeches working alongside Fiona Bruce, and helped with the distribution of the donor forms.

VAO fights poverty in developing countries by improving access to eye care. Fiona Bruce, who is Honorary Vice-President of VAO, made a speech outlining the charity's work, calling the lack of eye care and spectacles for millions in the developing world a 'sad reality'.
"As a spectacle wearer myself, I know only too well how important it is to eliminate global visual impairment" and called on everyone to donate as generously as they can," she said.