The Roses are delighted to be working with quirky ecological electro-swing ensemble the Formidable Vegetable Sound System from Fremantle, Australia – yes it's true! ARPR will be promoting their world tour 2014 which includes gigs at Glastonbury, Mannifest and Lovebox to name a few.
ARPR now adds music PR to its diverse portfolio, an exciting move proving that the Roses can tur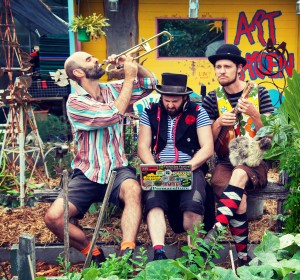 n their hands to pretty much any industry sector. With our vast database of media contacts, our clients benefit from cross industry Marketing & PR opportunities.