Aneela Rose – Founder and Managing Director at Aneela Rose PR
We're wearing our rose tinted glasses as once again we jump head first into a New Year.
What's new, what's next we continue to ask ourselves.  Our hunger to explore more ways to promote our clients in a clever way is reaching new heights and PR is taking on a whole new meaning as a result.
I believe it's now about creating excitement and delivering richer narratives to engage audiences. Igniting a passion and yearning for a brand like never before. It's about tapping into the human with a human touch, and hearing and responding to differing points of view.
In 2015, PR won't be just about numbers, it will be about listening and getting your story told by a number of different influencers.
Francesca Collin – Senior PR Manager at Aneela Rose PR
The past few years have seen major developments in the PR landscape. No longer merely about producing press releases and column inches for a client, PR is now taking an active role as an essential component of campaigns, which integrate social media and marketing too.
One of the key benefits of PR is that it can be used to tell a story – it provides a narrative which complements the messages being sent out via marketing and social media.  This may be in the traditional form of a feature in a magazine or a broadcast interview, but increasingly it is more likely to be a blog or online article, enhanced with images and videos – content PR.
The key to successful content PR is to make it relevant – basically the kind of articles that people will want to read. So, tune into what people are talking about, make sure you are well informed on the subject and get writing!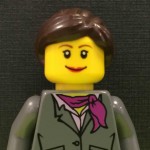 Harriette Conroy – Campaigns Manager at Aneela Rose PR
It's no secret that digital and content marketing now play pivotal roles in the PR process and those who haven't already integrated this into their offering will need to move quickly to adjust in 2015.
Brands are now demanding a new approach to engaging with customers and are placing a greater emphasis on how results of PR campaigns are measured whether this relates to impact on sales, delivering qualified leads or engaging with key influencers – accountability will be placed firmly on being able to provide robust analysis and tangible outcomes.
PR in 2015 will be focused on cultivating relationships with customers through two-way conversations – developing awareness while delivering a positive brand experience will be top of the agenda.
Jess Dale – PR Executive at Aneela Rose PR
The role of PR is ever evolving and 2015 will no doubt see these changes amplified. Our job as PR professionals will be to develop the skills and knowledge to keep up with such changes in order to guide the needs of individual clients and anticipating opportunities to stand out from competitors.
2014 saw the integration of all things social being fully integrated into the PR master plans. Social media became, and still is, the new best friend of traditional media. Keeping on top of new social media technologies will remain just as a big a focus going forward into 2015. Continuous learning is imperative.
Content creation will continue to pave the future of PR tactics in both B2B and B2C industries. Our skill is to understand what journalists are looking for and provide them with fresh and newsworthy content. Aligning our skills with the internal departments of clients will ensure the crafted material is both informative, relevant and of interest to their public audiences.
Stewart Hicks – Social Media Executive at Purple Rose Digital
Public Relations professionals are in a perfect position to claim one of 2015's hottest fields of digital communication: Inbound Marketing.
The ability to write compelling stories gives the PR industry a real advantage in making this relatively new form of digital marketing their own.
Social Media is shifting too, and it will be important now more than ever for communications strategies to become integrated. PR, E-Mail Marketing, Blog Writing, Social Media Sharing, Customer Service. The line is blurring between these industries, and it is PR that can bring it all together harmoniously.