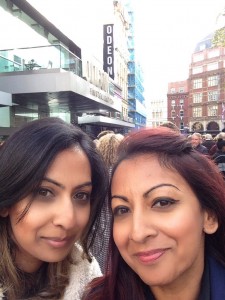 By Aneela Rose
I was privileged to be amongst the first to see SPECTRE yesterday at a special cast and crew screening in London. The film did not disappoint, in fact it dawned on me that 007's licence to kill, and thrill is good for business, a deliberate declaration that British manufacturing is far from dead as proven by the impressive array of British made products to grace the screen.
We're currently working with our manufacturing clients to promote 'Best of British', and as the adrenaline-charged car chasing scenes unfolded with Bond adorned in his time honoured luxury accessories, I couldn't help but smirk a little thinking what a commercial powerhouse the Bond franchise had become benefiting hundreds of British companies since Bond hit our screens in 1962.
Although British manufacturing has crept abroad over the last few decades, mainly driven by lower labour costs, there is still much public interest to buy British. Recent reports have stated around 40pc of companies currently manufacturing abroad are looking to bring production back to the UK.
From cars, boats, clothing, furniture and even some of the film sets made at Pinewood Studios in Buckinghamshire, each Bond movie shakes up the British economy, with global impact. And, it's not just the manufacturing industry affected; it has a major impact on the fashion, creative and tourism sectors too.
Bond is the best of British and British is good.
SPECTRE – Aneela's comment: "It's a must see which will not disappoint, breath-taking stunts, beautiful people, stunning scenery which will leave you wanting more."
SPECTRE world premiere 26th October 2015 with red carpet event at The Royal Albert Hall.