Are you struggling to grow your online community through Social Media? Our Senior Social Media Manager, Greg Allum, discusses '5 Ways to Grow your Social Media Community'
Strategy
Social Media should have a robust strategy in place. There's no point setting up accounts, getting excited about Tweeting and then having no system in place to measure results, and even worse no objectives. I thoroughly recommend the use of PR Smith's SOSTAC planning framework.
Situation. Where are we now?
Objectives. Where do we want to be?
Strategy. How do we get there?
Tactics. How do we really get there?
Action. Who does what, and when?
Control. How do we measure our actions?
This method helps focus individuals and companies whilst providing a transparent framework.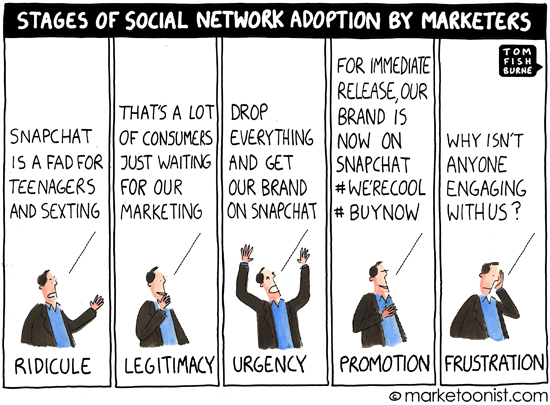 Relevance
You've heard Pinterest is the next big thing, or Vine, or Snapchat. So you rush back and plan on learning every nuance of each channel. Whilst I admire your enthusiasm, I heed caution. Unfortunately, channels on Social Media are appearing everyday. It's important you ask yourself:
'Will my target market be interacting on that channel?'
If you're a marketing manager for a well known hipster brand then Vine might work for you, but if you're promoting retirement properties in Spain, then will your target market be on Snapchat? Probably not.
Listen and Engage
I hate to break it to you but traditional marketing has a problem. Gone are the days when brands could broadcast their message to the world and us 'gullible' viewers would buy their sugar coated sales pitch. Social Media has changed the game. These days we rely on word-of-mouth marketing. If my good friend Bob likes or recommends a place to eat, I'm more than likely going to head there too (unless of course Bob has terrible taste in food).
It's important to listen and engage with the people in your circles and on the periphery. And when I mean listen, I really mean that. Be a voyeur, find out what they're saying about your brand. If it's negative, then try and appease their concerns. If it's positive then thank them and share their good will.
#Hashtag
Not all channels use hashtags, but if they do then use them. It allows people to find what you're talking about and you can build whole campaigns built around one hashtag. BUT don't go overboard.
Share Beautiful Content
As a Social Media Marketer your role lies in-between being an artist and a scientist. You need to wear many hats. It's important to know and understand data but I believe a good writer and one with a good eye is vital in our industry.
Find wonderful photos to share alongside your posts, but make sure it's relevant. Use the wonderful English language and above all talk in your own voice, be genuine.
Do you agree with the above points? Join in our discussions on Twitter.