PR is an industry that is ever-changing and evolving and in some respects, it is more about the journey than the destination. Understanding the following three concepts can build the foundations for a successful campaign or even agency and strengthen your clients' need for PR.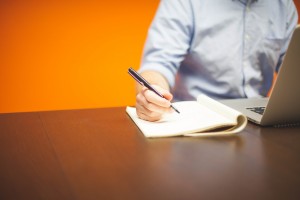 Invest time in learning both traditional AND digital PR methodologies
Some may argue that traditional methods are dead, we believe otherwise. Traditional PR includes writing press releases and pitching to journalists and gaining the client coverage in printed publications. Nowadays, the digital methods have a greater impact in the way PR works than they did 5 years ago. Some publications are moving away from print all together and focussing on online journals, magazines, blogs and even video content. The upside to digital is that it's shareable and can reach globally. This being said, it is not a case of one works better than the other. Combining the two and tailoring each campaign to suit specific clients is what we find tends to work best, assessing the individual needs of that particular campaign or client.
Never underestimate the benefit of scrupulous organisation
It is imperative to work hard and efficiently and be able to support the rest of your team in an organised fashion. Preparation, planning and recording what you do on a day-to-day basis is essential to effective time management. Not only for your own use but it shows the client their value for money. In depth PR Timelines, daily planners and regular contact with the client and other colleagues are all good ways of maintaining this level of organisation and clear transparency across the board.
Good relationships are paramount
Whether it's working with clients, journalists or colleagues, everything runs more smoothly when there are good relationships in place and a certain level of openness and cooperation between you all. Building a strong network of journalist allies can make the world of difference to your job no matter what level of PR you are. In order to build these relationships start with learning the topics and subjects they write about and are interested in covering before you pitch an idea. Ultimately, PR is about effective communication.
For more information about the kind of work we do at Aneela Rose PR, have a look through our 'Rosy News' section on the website or keep up to date with us on social media @aneelarosepr. We welcome feedback and opinions or feel free to just say hello!