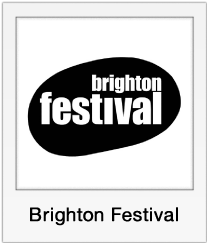 Brighton Festival
Brighton Festival is the largest arts festival in England and is one of the major milestones in the international cultural calendar. It has a long tradition for attracting the most exciting performers from across the globe, as well as promoting local artists, and bringing fresh, challenging new work to Brighton. The first Festival was held in 1967, and featured performances by Lawrence Olivier, Anthony Hopkins and Yehudi Menuhin.
The Brief
• To raise awareness of Brighton Festival to local business media.
• To communicate the benefits of sponsorship to local businesses.
 Aneela Rose PR's Response
• Invited relevant business journalists to attend launch party and Festival for post-event reviews, managed follow-ups and editorial management.
• Liaised with regional business networking associations such as CADIA and Sussex Enterprise for marketing opportunity to members.
Results
• Firmly established relationships with business publications and journalists in the county securing media coverage in South East Business, Business Edge, The Argus, Marketing, The Marketer amongst others over the years.
• Significantly improved awareness of the business benefits of the Festival.
• Extremely positive feedback from management team for long term ARPR involvement with FestivalAn higher number of local businesses expressing interest in sponsorship opportunities and involvement for joint PR activity.